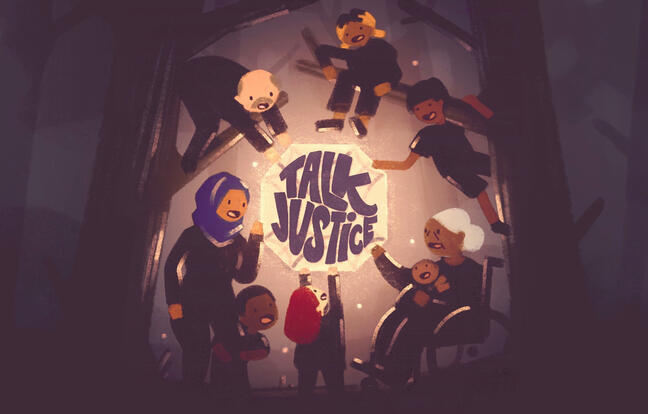 Let's...
Talk Justice
---
Helping to facilitate radical discourse about critical social justice issues.
Step 1: Grab a group of folks in your family or community
Step 2: Refer to a weekly guide
Step 3: Talk justice!
---
Substantive conversations grapple with the grey area. Build circles of trust to have meaningful discourse.
---
LESSON PLANS
Tap each image To link!